Two Way Brewer Hamilton Beach Review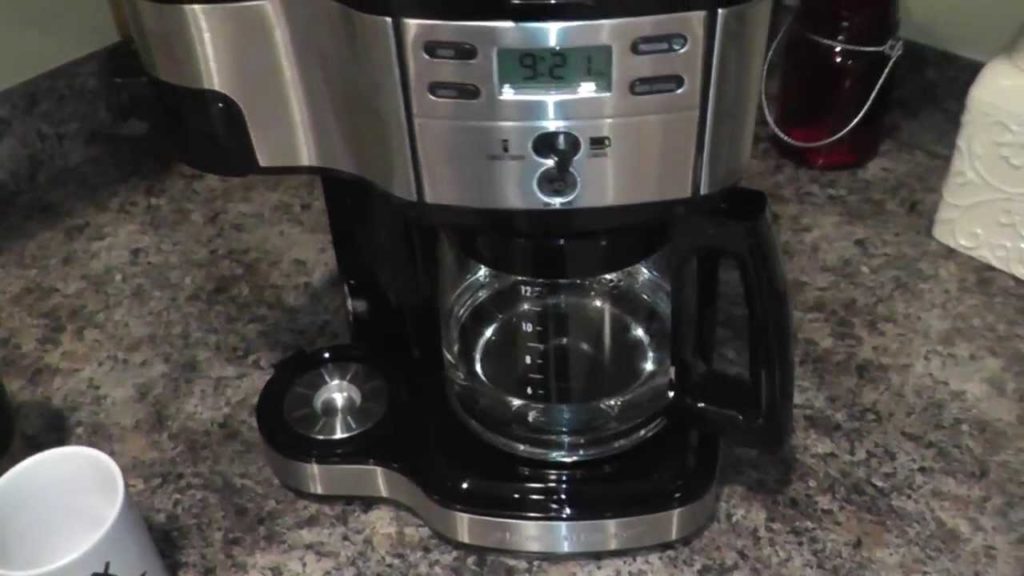 The Hamilton Beach Two Way Brewer is a unique coffee maker as you can use it as a single cup brewer (with pods or without) or 12-cup coffee pot. It has the added bonus of creating excellent tasting tea. It is this flexibility that makes it  such a best seller. Hamilton Beach brewer are well known in producing very innovative kitchen appliances in both blenders, mixers and coffee machines.
In fact, it's for this reason that the company has been able to generate a great deal of sales in  their line coffee makers. The brand focuses on delivering a patent design with the emphasis of providing customer satisfaction and removal of the common performance issues found in other coffee maker brands, such as  easy breakages, burning and leaks.
What is really good about this coffee brewer?

As mentioned above, the Two Way Brewer's biggest plus is its flexibility in allowing you 2 options to make coffee. The ability to give you options of brewing your coffee on a single serve (either regular cup or travel mug) or at  a full pot capacity up to 12-cups is going to be a tremendous asset to your kitchen as it caters for all situations. Add to that a strength function setting for bold or regular coffee plus auto shut-off to go with fully programmable capabilities, you have a machine that is basically unmatched by other coffeemaker in the same price range. For just under a $100 at most online retailers it's going to be a no-brainer decision for most who are looking for a low cost solution to making coffee brews at  home – whether its for single use, or multiple cups of coffee.
Two-Way Brew Feature – how it works
For single serve brewing, or "single-serve" option allows you add your coffee grinds into a mesh filter via brew basket and add to that you also have  a less messy option, by just inserting a soft pod right into the pod holder. This is going to be perfect for those that don't have a lot of time to mess around with measuring or waste time with coffee grinding. The pod design allows any brand of soft pod coffee brew. This gives you the wonderful experience of enjoying fully flavoured coffee and freshly ground coffee.
Then you also have the 'carfe-side option which is great for those occasions where you have large gathering of guests in your home. This brewer will make up to 12-cups of coffee in less than four minutes. You also will not to have to keep brewing each time as the unit's hot plate keeps the coffee new and fresh and without any stress or worry about not turning off the brewer. The 2 way brewer's hot plate will retain hot coffee way after brewing and will automatically shut off after 2 hours.
Includes 24 hour programmable options
The programmable feature is going to be great for those who like to sleep in the mornings for that extra 10 minutes without having to worry about missing out on preparing fresh coffee. It's clock timer via hours and mins will allow to program your own coffee drink period 24 hrs in advance.
Features on the Hamilton Beach Two Way Brewer
Brews coffee 2-ways, single serve or full pot up to 12-cups.
Allows coffee pods for singl cup use – both popular brands K-Cup and Senseo pads
Uses ground coffee, unique scoop measuring with filters for ground coffee
12 cup glass carafe or brew into a travel or regular sized mug using single serve function
Functionality for brew strength make bold or just regular coffee
Fully programmable options up to 24 hours plus auto shut-off feature
Constructed with durable stainless steel
Buyer reviews – how does it fair?
As it's a very flexible brewer in its usage, it rates very highly on most consumer review sites. Amazon as typically covers the greatest range of buyer reviews to get an indication of how well it performs in brewing. Presently it enjoys 4 to 5 star ratings not only at Amazon but at consumer report sites plus other large online retailer that sell this coffee maker, such as Walmart, Sears and Buy.com. At Amazon where its rated at 4.5 stars with 171 reviews (an incredible 124 of those are 5-star), the general feedback is that the machine is incredibly simple to use and most love the 2 options of single or carafe in the one machine. It solves a lot of problems in having to have 2 machines in the kitchen. A lot of reviewers are pod users and are very happy the machine allows the use of K-cups or Senseo pods. The majority agree the brewer makes great tasting coffee brews and some have even expressed their joy that it also can make high quality tea brews.
Anything bad to report ?
Like with any of the  best selling coffee makers out there, its difficult to find anything glaringly wrong with the Two Way Brewer model. However, we've taken note of any minor negative for you consider which we've found consistently showing up online:-
– The unit is a bit bulkier in size than normal units
– Single serve users report that the coffee doesn't keep hot for very long – this because the unit doesn't have a hot plate for single pod use.
– Some are find that having to use 2 coffee pods for the larger travel mug size as quite expensive
– Some have reported minor leakages after about 2 months. This is usually the case with most coffeemakers and can be caused by number of factors including how well the user cleans and looks after and maintains the unit.