Review: CBTL Kaldi S04 Single Cup Brewer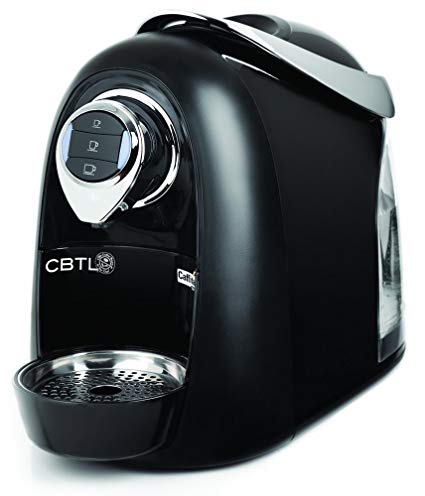 A lot of people get fed up with having to have separate specialised machines for every brew type and so the CBTL Kaldi S04 Coffeemaker is one those type of machines that's very good at addressing that problem. This single-cup brewer has a small surface area and sits neatly on any kitchen counter bench, while it still has the capacity to hold a list of endless functions for diverse brewing.
You are able to make nice hot cup servings of either espresso or standard brewed coffee, or just indulge yourself in tasty hot cocoa or green tea using the CBTL refills. With this very convenient method, modern design and a very pleasing range of colours to select from (including red as shown on the right), this coffee maker is built for the contemporary day-to-day modern family household that enjoys an array of hot beverages. Furthermore, the CBTL Kaldi S04 happened to be created in Italy, which means you get the full Italian touch of cultural vibe that everybody relishes.
What's really great about the Kaldi S04?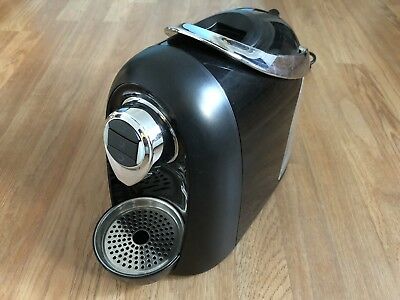 Diversity: Rather than be just limited to the drip coffee/espresso capabilities, it's possible to make herbal green tea, hot creamy chocolate drinks, as well as standard coffee plus tasty espressos via one very easy-to-use coffee machine. For these reasons, the CBTL Kaldi S04 is seen as wonderful for families and people that like to have dinner parties or a provide quick beverage service for guests.
The coffee capsules deliver the finest ingredients, which includes entire hand-picked leaf tea along with best coffee from around the world, which is grown on the best estates of tea and coffee. You are going to have a range of coffees and teas to select from, and every mug/cup of coffee/tea will contain the same remarkable quality with no great effort needed from you to get really good results.
Design & Style: Using the Kaldi S04, you obtain the top technological advancement and functional features integrated within this coffee machine. Unlike other machines that are square-looking, bulky, very heavy and dark coloured, the CBTL is highlighted in happy energised vibe colours like rich red and bright blue. You will find metallic shaping and smooth curvatures, along with Italian inspired design. Actual overall sizing of this coffee machine is not that big, which allows it to fit quite comfortably on top of any kitchen countertop or dining table space.
Simple convenience: There's not a single doubt about this 1 cup coffee brewer not being user-friendly, as you just touch once on a button to get the outcome that you're after. The equipment takes CBTL refill capsules, so basically that's needed is to place in the capsule that you want into the machine, press down on the touch button and also the coffee begins brewing. Overall results are in general are remarkably consistent, so that your frustration will never occur when you're attempting to balance out the beverage contents or end up with wasted coffee while operating. In reality, each individual capsule contains a 2-filter system that guarantees an optimal taste as well as the ideal stability of the ingredients.
Capabilities: As you won't look for a lot of flashy complex buttons with this machine, but rest assured that the CBTL Kaldi S04 has all the essential settings and options you need to make those best cups of espresso you've ever had. A distinctly unique double stress system provides you with 15 bars of high pressure to catch the finest and fullest aroma, texture as well as flavour. 3.5 bars of low pressure let the flavours inside the coffee to formulate naturally, plus the brewer fits diverse cup sizes.
What's not so great?
You need to buy capsules: Even though the CBTL  capsules can be bought in various tastes and definitely with the top quality, they can't be found in almost any of the normal stores. Should you go ahead and purchase the CBTL Kaldi S04, you need to buy the capsules online. Luckily, joining the CBTL customer membership club you can get access to all the available capsules for a relatively cheap price, plus allow you to get some free sample capsules. Be sure to order in advance to allow for shipping times- so you don't get caught out short on supplies to make coffee. There are cases of capsules being busted open or even wedged inside the machine. This means you also get a wasted capsule, along with creating a bit of mess. This is a drawback with the most capsule or pod-based coffee machines.
The unit can be noisy: Just like other devices, the CBTL Kaldi doesn't have a low-noise operation. For many individuals, this isn't much of an issue, but unfortunately, if you like to rise early and keep the house peaceful before everyone wakes up, this equipment might bust up any chance of keeping the sleepy morning quiet. Thankfully, the device isn't really noisy for longer than around  30 secs that is required to make the coffee, to help you plan accordingly.
CBTL Kaldi S04 specifications: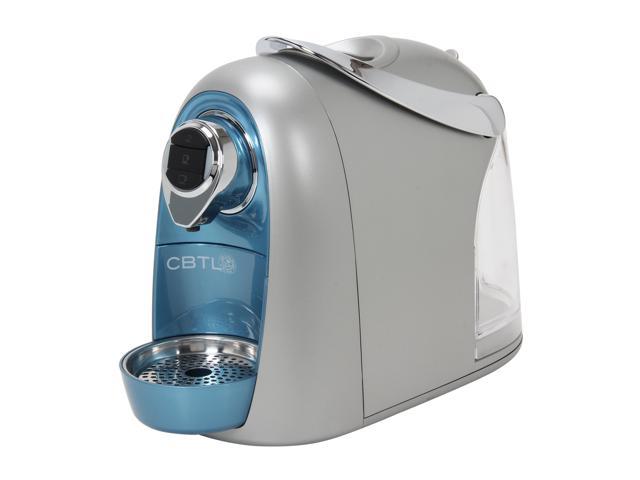 Product Sizing: 16 x 8 x 8 in.
Country Make: Italy
Can Make: Coffee, tea, hot cocoa, espresso
Available for sale in Black or Blue/Silver
Get more information on the SO4:
Is the CBTL Kaldi S04 worth it?
If you take advantage of how effective and hassle-free pod coffee making is, the CBTL S04 brewer single cup model is going to be a great purchase. The hip, cool stylish design is very fresh and modern. Even the classic black design and other modern colour schemes such as blue/silver, permit the brewer to fit within your existing décor.
The capsules provided by CBTL are top quality and are derived from the best coffee producing sources, plus develop consistent, exceptional final results on every single occasion. With simple operation and lower maintenance, you'll realise the CBTL Kaldi S04 is going to be the right machine for you and your family's appreciation of modern Italian coffee drinking culture.
Currently available colours at best pricing for the SO4:
The Kakdi SO4 comes in black or blue/silver which you can order at Amazon suppliers via the link below:
Kakdi SO4 in Black or Blue/Silver: